Meet the Smail Acura Wholesale Parts Team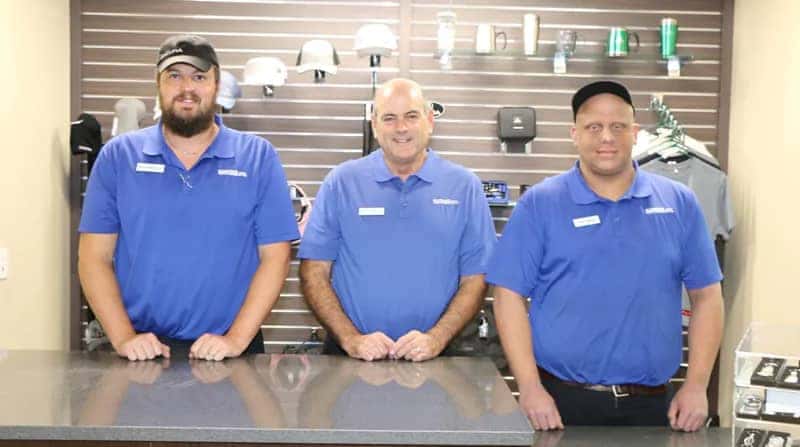 Hi, my name is Paul Shirley. I am currently Parts Manger at Smail Acura. I would like to share with you my personal experiences while using Collision Link at a high volume, very high quality local body shop.

When the Chrysler dealership at which I was Parts Manger for eleven years was forced to close, I took the position of Parts Manger at a locally owned body shop. Although I had sold wholesale parts to body shops for years I had never actually worked at one. This was definitely a new experience for me. This particular collision repair center was already set up to use Collision Link for ordering. Unfortunately, I was only able to train with the previous Parts Manager for a couple of days on all aspects of the job including Collision Link before he left. At that point, I was "thrown to the wolves". The shop was set up to order all manufacturers through the Collision Link system. I found it very easy to transfer the electronic estimate from our in house estimating system (we used Pathways) to the Collision Link system. I would then pick the vendor I wanted to use (from a previously created list) and send the list of parts. OEM, aftermarket or LKQ were all options. I would always initially send the entire estimate to the OEM vendor. They would then notify me either electronically or by phone (my choice) which aftermarket parts they were able to price match. For the most part, the OEM vendors could almost always match the non OEM parts on the estimate.
---
I found the Collision Link system to be very user friendly, and very beneficial, not only to myself but also to the technicians, shop owner and car owner. Anyone who has used LKQ or aftermarket parts knows the problems involved. On the rare occasion when I had to use a LKQ part, it seemed no matter how closely I inspected it upon arrival, the technician would always find something wrong with the part that I had overlooked. "I need an hour of time for this" were the first words out of his mouth. Everyone knows the routine then. You must call the vendor back, ask for a repair allowance or part replacement, get the OK, do the necessary paperwork and then have the tech do the repair. This increases the time involved for all concerned.
Since part of my job was to help deliver the parts to a technician's repair area, a sure way to make a friend for life was to deliver OEM parts when the tech is referring to an estimate which specifies LKQ or aftermarket parts. OEM parts make a technicians day! And by the way, has anyone actually ever received a usable "reconditioned bumper cover"?
The use of OEM parts is a win-win situation for all parties involved. The technician is able to do a faster, higher quality repair job because of the better fitment of OEM parts. The shop owner is able to complete more, higher quality repair jobs in less time, which can result in increased profits. And lastly, but probably most importantly, how great is it to show the gleaming, freshly repaired vehicle to the owner while sharing with him "we were able to use 100% genuine original equipment parts to repair your car" What do you think the chances are of this customer coming back or recommending your shop to his friends and relatives! As you can see, I am a firm believer in the use of the Collision Link system for ordering OEM parts instead of aftermarket replacements.
If you have any questions, feel free to give me a call at 724-219-1403.